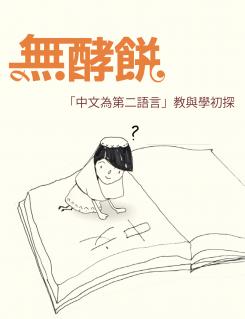 《無酵餅-「中文為第二語言」教與學初探》一書,集結各範疇專家的文章,涵蓋政策、課室、人權、社會政治等範疇及角度,探討如何繼續發展「中文為第二語言」教與學。
無酵餅是不加入酵母的簡單麵包食品。本書借用「無酵餅」原始、沒有加入酵母的意思,寓意教育局是在巨大政治壓力下匆忙推出「中國語文課程第二語言學習架構」,各項必要元素和配套仍然不足,學術界和教育界對中文為第二語言的討論及研究亦只是在起步階段,就好像當年猶太人為了逃避埃及法老王的追兵,匆忙預備無酵餅作走難時的食物,沒時間讓麵粉團發酵一樣。
本書各篇章標題
作者
導論 - 少數族裔的中文教育與平等機會
王惠芬
有故事的說書人
多少誤解?多少偏見?—三名少數族裔的訪問
若男
香港多元族裔的歷史淵源
戴忠沛
有經驗的過來人
未雨綢繆,穩健開展少數族裔中文教學工作
張積榮
中文作為第二語言校本課程發展探究
劉國張
香港少數族裔的多元文化教育 ─ 由羞愧,實踐到使命
陳鉅培
從求救到自救—淺論香港少數族裔學生中文教育政策
叢麗明
十年春秋 — 非華語學童中文校本課程發展回顧
梁慧賢、余德光
天光雲影共徘徊—觀課有感
關之英
有理論的知識人
從人權角度看少數族裔中文教育
莊耀洸
香港以中文作為第二語言課程發展的考慮
祁永華
對香港非華語中文教學的一些思考-語言環境、課程、教學規劃
陳瑞端
少數族裔中文教育和「中文作為第二語言」的政策配合
袁月梅
非華語幼兒中文學習有效策略
林偉業
不能低估的文化隔閡:中學文憑試閱讀考材的內容分析
戚本盛
粵語拼音與中文作為第二語言教學
周品晶
比較澳洲、加拿大及香港的移民教育政策
何俊傑
非華語學生中文學與教的經驗總結與展望
謝錫金
總結
葉皓羚
附錄:大事回顧—香港少數族裔教育
香港融樂會
吳靄儀、周一嶽、余志穩、葉建源與張文光各為本書寫序。
Ordering procedure:
Fill in the form
A)
Download
the form, mail or fax to Hong Kong Unison.
Or
B) Fill in and submit this form:
Payment
There are 3 method to complete the payment:
Using Paypal or pay with credit card by Paypal:
Click Buy Now button to complete the payment.
Bank transfer: Please make a direct deposit into bank account (HSBC: #534-642509-001), please send the original bank-in slip by post, email or fax.
Address: Flat 1303, 13/F, 1 Elm Street, Tai Kok Tsui, Kowloon, Hong Kong
Fax: 27891767
Email:
info@unison.org.hk
By Cheque: payable to「香港融樂會有限公司」or "Hong Kong Unison Ltd"
Address: Flat 1303, 13/F, 1 Elm Street, Tai Kok Tsui, Kowloon, Hong Kong
Fax: 27891767
Email:
info@unison.org.hk