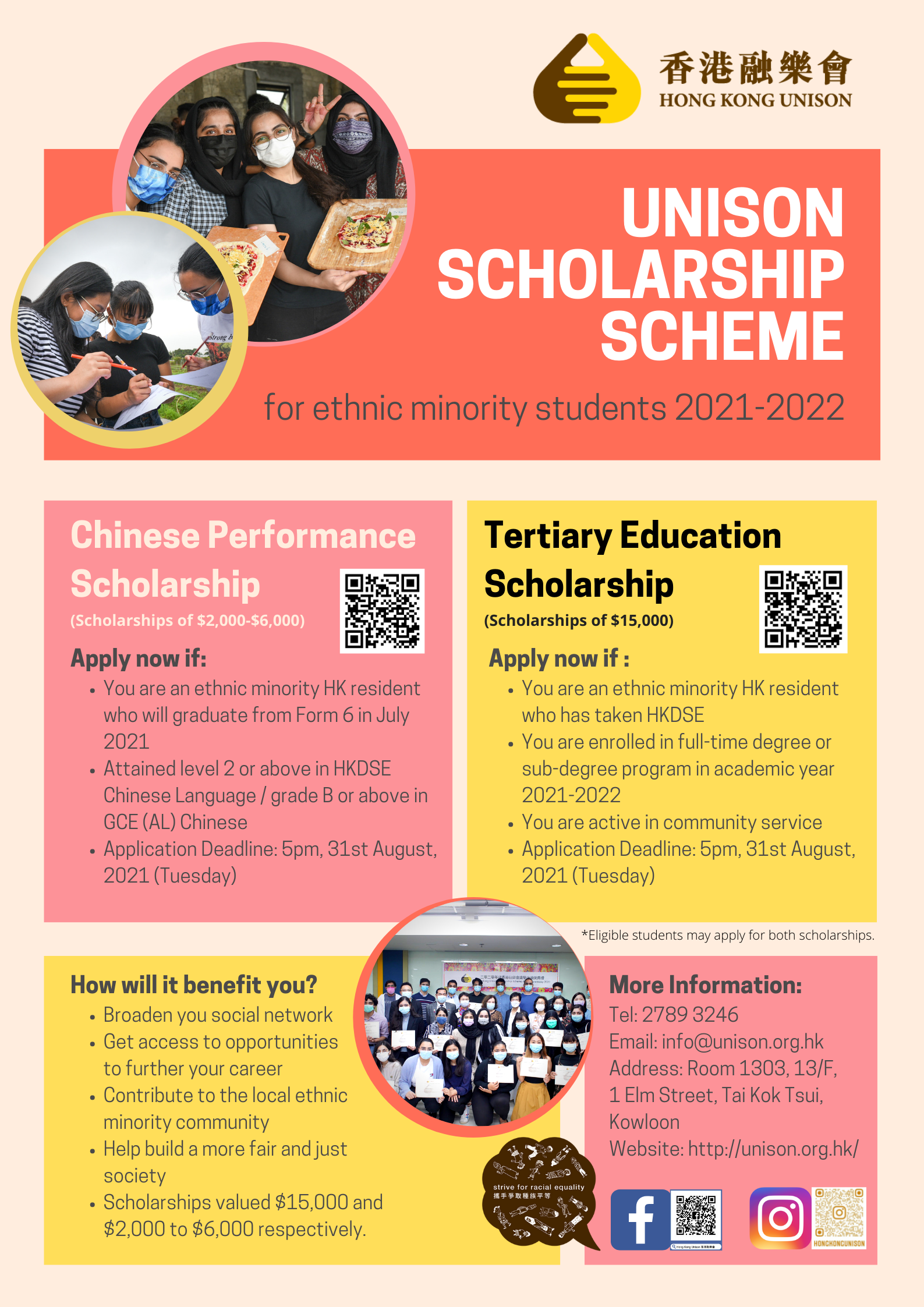 The Chinese Performance Scholarship for Ethnic Minority Students (2021/22) is now open for application. Ethnic minority residents are welcome to apply.
Please make sure to read the Application Guideline carefully before you fill in your application.
•    Application Deadline: 5pm, 31st August 2021 (Tuesday)
•    Submission Method: Google form
** Late applications will not be considered. **
Important Dates
31st August 2021 (Tuesday) 5pm
Application Deadline
(all applications must be submitted to Hong Kong Unison by 5pm)
End- August to End-September 2021

Review of Applications

Short-listed candidates will be invited for interview

**Unsuccessful applicants will not be notified. If you do not hear from us by end of September, consider your application unsuccessful.**

Mid October 2021

The list of awardees will be posted on website of Hong Kong Unison.

Awardees will also be notified by email.
Please call us at 2789 3246 or email info@unison.org.hk for enquiries.